Marquis Andras
Sigurd (Sig) Stromgard was pursued by and fought the demon

Andras in the novel Wizard's Sword. A thumbnail sketch of Andras' characteristics can be found below.
Andras[1] is a Great Marquis of Hell, having under his command thirty legions of demons. He sows discord among people.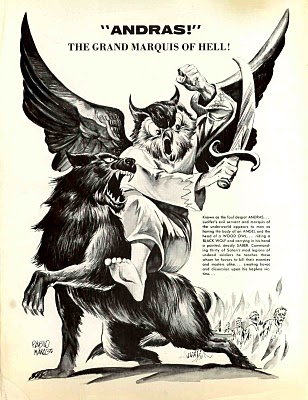 According to the Goetia[2], Andras was a Grand Marquis of Hell, appearing with a winged angel's body and the head of an owl or raven, riding upon a strong black wolf and wielding a sharp and bright sword. He was also responsible for sowing discord, and commanded 30 infernal legions. He is the 63rd of the 72 spirits of Solomon.
Andras was considered to be a highly dangerous demon, who could kill the conjuring magician and his assistants if precautions were not taken. A misstep outside the magical protective circle could mean instant death for the conjurer(s),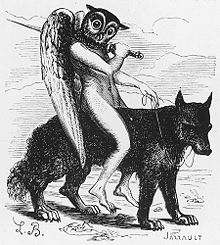 and Andras was always trying to lure them out.
The Dutch demonologist Johannes Wier[3], in his Pseudomonarchia Daemonum, says of Andras:
"Andras is a great marquesse, and seemes in an angels shape with a head like a blacke night raven, riding upon a blacke and a verie strong woolfe, flourishing with a sharpe sword in his hand, he can kill the maister, the servant, and all assistants, he is author of discords, and ruleth thirtie legions."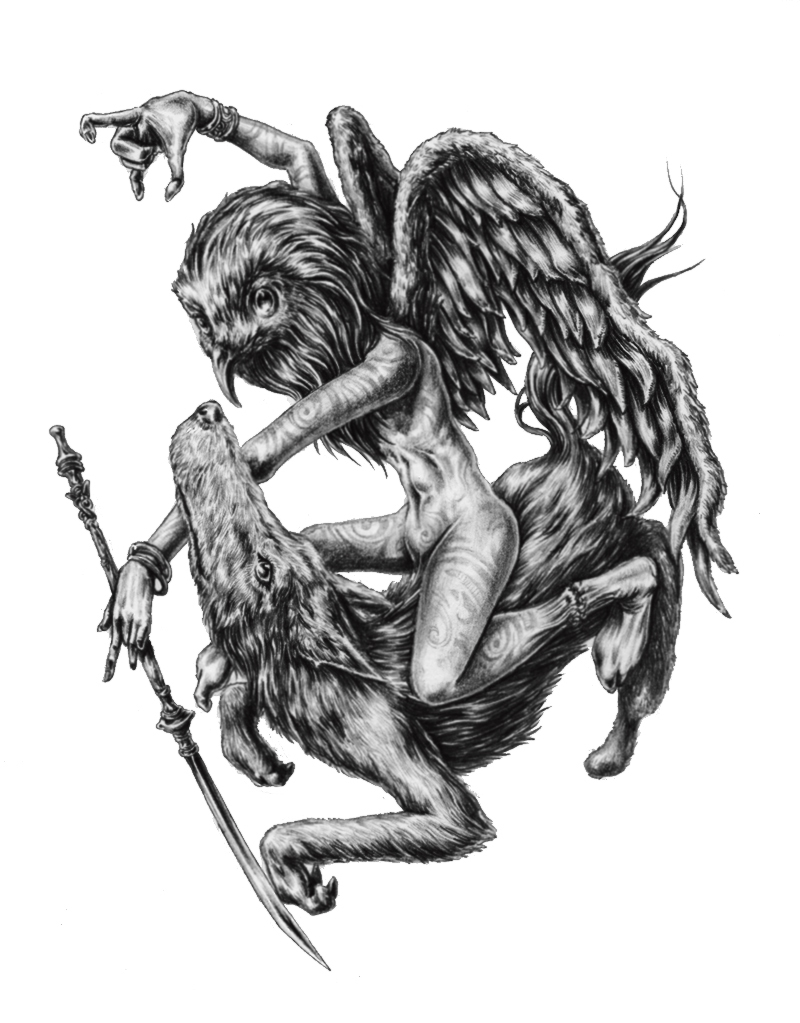 Another demonologist, Collin de Plancy, also mentions Andras in his writings:
"Grand Marquis of Hell. He appears to have the body of an angel and the head of a wood owl, and to be riding a black wolf and carrying in his hand a pointed saber. He teaches those whom he favors to kill their enemies, masters and servants. He stirs up trouble and dissension. He commands thirty legions."